By Norman Cooke and Ewan Anderson,
Young people may have spent some of their life, most of their life or even all of their life in residential care. Irrespective of their reasons for being educated away from home what benefits might we want them to have as a consequence of their residential environment?
We do not consider a 'tick box' culture will be an answer here. We do suggest that there are fundamental objectives that can be achieved through residential care that we might expect all young people to have accessed/achieved in their preparation for adult life.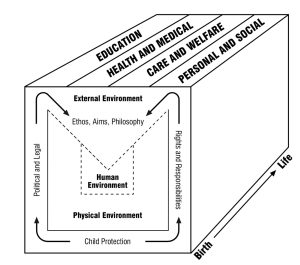 Read the article if full in The Therapeutic Care Journal Source: Preparing For Adult Life Whilst A Child Or Young Person In Residential Care. By Norman Cooke and Ewan Anderson – The Therapeutic Care Journal