The Competition and Markets Authority has launched a study of children's social care provision to establish why a lack of availability and increasing costs could be leading to the needs of children in care not being met.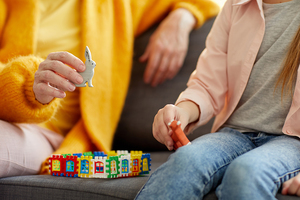 The study will examine the lack of availability and increasing costs in children's social care provision, including children's homes and fostering
The Residential Forum comments:
An interesting area of study as the market for children's homes and foster care is not one where the customer has much, if any, say over what is being bought on their behalf. Plus there are only public authorities buying from the suppliers. As demand – for what works – outstrips supply, the competition is between the purchasers rather than the suppliers. The outcome will be interesting – perhaps involving children in learning about the anti-competitve practice of "price-fixing" or in teaching local authorities how to haggle. Who knows?
The context of the childrens social care review and the various other review initiatives (six to our knowledge) that have come along simultaneously creates an unusal dynamic as well. There are real risks with everyone in power wanting to look at children's social care at the same time that the children will get weary of telling everyone the same thing, professionals will not have the time to prioritise and contribute – the reviews may trip over each other and there could be dissent.
On balance the Forum considers that too much attention is preferable to not enough. Further that our members and supporters interests are in best practice in residential child care irrespective of supplier and any better use of cash that ensures good options of homes with support is to be applauded. Residential care is right for some children at certain points in their lives. Where and how to live should be a "positive choice" involving children in the decision-making. To live in a care home should not be the only option or the "last resort" for a young person.
Note: The CMA press release creates expectations in its concluding sentence, "In recent years, the CMA has carried out similar studies into funerals and care homes for older people, among others". The common factor being that the beneficiaries of the service are rarely involved in the purchase!
Do get in touch with the Forum if you want to have a say.
https://www.gov.uk/government/news/cma-launches-study-of-children-s-social-care-provision
From: Competition and Markets Authority Published: 12 March 2021