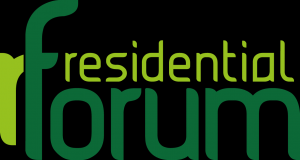 A collection of views and opinions about care homes and residential care submitted by supporters of the Forum in recent weeks. Prompted by the pandemic and its impact they are personal and not necessarily shared by the Forum or all its members and supporters. Nonetheless they reflect concern for resident and workforce health and well being common to all involved with residential social care and supported living.
If you wish to share your thoughts and experiences then use this site to make a submission. Go to https://residentialforum.tumblr.com/submit in the site menu.

Included are contributions from:

Clive Bowman, Andrew Larpent, Pat Bailey, Nadra Ahmed, Janti Champaneri, Bhavna Keane-Rao, Sue Davis, John Burton and Richard Banks

Residential Forum member Clive Bowman puts
down a challenge:
I
am evermore convinced that just raising the profile is not enough. The
coronavirus has reinforced my perspective that Care and Care Homes need a
radical new policy and operational framework.
So,
whilst primary care originally argued against Babylon[1],
care homes now often cannot get a GP to visit so are often using simple video
consultations. I accept that pressures in primary care but both care home
residents and their carers seem to be down the priority list whereas the
mortality in Care Homes is particularly high, though unreported in the UK. In
Belgium it has been reported that 40% overall deaths occurred in care homes
The
NHS has done an astounding job in creating the Nightingale hospitals and other
capacities but I really struggle to see the bandwidth reaching care homes. PHE
"missions" have varying degrees of ignorance about care homes and
Local authorities are proving very variable. But we can be clear PPE is a
problem and some of the commissioning for Corona live patients is questionable.
On
one level I do understand the NHS priorities however if we had a National Care system,
we could be doing much better for people in care having a dedicated leadership
rather than the present tacked on health ……… and social care
So,
is this the time for the Forum to develop a proposition for change?
A
message from Forum member Andrew Larpent: Today's message must
be one of hope. Let us hope that this crisis will mark a point of departure for
fundamental change in attitudes and in the way our society sees ageing and the
support needs of vulnerable people of all ages.
We
rightly rail against the marginalisation of social care in this country. Across
the Commonwealth in many countries the situation is far worse. In CommonAge[2] we
are 'calling out' the institutional ageism that has been brought sharply and
alarmingly into focus by the responses of governments to the crisis. Health and
Care services in many countries are basic and the greatest impact of this is on
vulnerable and older people.
While
we anguish about the situation here in the UK and salute the heroism of all
health and care staff, spare as much thought as possible for those in lower-
and middle-income countries who are doing it tougher still. For many the full
effects of the pandemic are still to be felt and they are woefully under
resourced to cope. These are also the countries from which so many of our UK
care staff originate and where their families are.
Stay
safe and well everyone.
A letter provided by Forum member Pat Bailey
She says: I feel the Residential
Forum and all of us has a responsibility to build on the increasing profile of
the social care sector and maximise this for the future.
The primacy of home must prevail.
A sober reminder to me yesterday, one family member
wanted to discuss a concern about blanket DNARs for older people in care homes,
'it should not just be about someone's age or condition life has to mean more
than that for the individual and their family'
Thanks – a great reminder for us all who care about this
sector.
Residential Forum member Nadra Ahmed says: Great
time to do this. We will also include things that we are doing. We need to use
every avenue to get messages out.
Forum
supporter Janti Champaneri says: The global pandemic
crisis makes me all feel helpless. Already, there is not any one person who is
not affected by it in one way or another.
We
are as a nation ill prepared? It seems all the principles of good care practice
are pushed to one side in a bid to protect "individuals" – be it
staff members or the individual themselves or their family member. The issues
of lack of or inadequate PPE does not help matters.
I
was horrified to learn that the daily death totals did not include people who
lived in care homes or the community. The care home which reported 15 people
due to the virus just seems surreal.
The
other thing I cannot get my head around is the disparity of numbers between
some countries and others! Is it because they are: under reporting? Or were
better prepared than us? or they have practices which are more effective than
ours?
I
have friends who have lost up to 8 people within their extended family and collegial
circle. The other disparity which urgently need looking into is why are people
from black and minority ethnic backgrounds affected /overrepresented (yet
again) in the statistics!
These
are just my initial thoughts and hope they make sense. Take care and stay safe.
Forum
supporter Bhavna Keane-Rao says: I trust you are all safe
and healthy. I totally agree with Nadra we must have a solid coordinated approach.
Even during the time our staff are working side by side with NHS, the sector is
still are not totally recognised. ITV had an NHS day with not a mention of the
arm of workers in the care sector.
We
do need to raise our profile. Liz Kendall has been incredibly vocal today,
perhaps an approach to her?
I
think we will see some fall out from these emergency measures. We must be
prepared for it
Forum
member Sue Davis observed: I never thought it possible that I
would be speaking in praise of Piers Morgan. However he does come over as being
supportive when this morning, he led a panel discussion on Good Morning Britain
about the role of Care in this Coronavirus crisis. If you have time to catch up
on it, it was on ITV starting at about 7.25am. A mixture of a very serious discussion
which included Nadra raising the matter of VAT being charged to the care sector
for PPE, a Nursing Home manager talking about testing etc. They did also show a
clip of care workers singing to their residents.
Residential
Forum member John Burton writes:
"Whatever
it takes"
After
WW2 Britain voted for change. We rejected the pre-war government and the party
of the successful war leader and voted for real change. A sufficiently large
proportion of the population knew that going back to how things were before the
war would simply entrench poverty, ill health, bad housing and education, and
disgraceful inequality. The post-war Labour government founded the NHS, built
houses and schools, and changed our country for the better. They did this in
the face of huge opposition from the Establishment, not least the BMA.
Our
current governing party has run down our public services, leaving us in no
state to fight this particular "war" against Covid 19. For years they (and
previous governments) have been promising to reform social care. These have
proved to be empty promises. Within social care, we too have been promising to
reform, and we have produced plans, after reports, after scandals, after
self-satisfied neglect. Our founding report, A Positive Choice[3],
could have been the starting point of a great reform. It should have been, but
we settled for no change. We represent the very institutions that hold us back.
And, I suggest, we are happy to be held back while giving a passable impression
of energetic and principled action. This deception has become our mission.
Look
at Mid Staffs, Winterbourne View and Whorlton Hall, to name but three of scores
of similar care disasters. These are not just failures of regulation (though
that is so obviously true), these are failures of will and integrity. We are
content to go to the protest but we baulk at putting ourselves and our jobs on
the line. We are happy to clap the NHS but stand by while it is mocked, sold
off and destroyed.
Perhaps
Johnson's brush with death may have given him a bit of a shake up, but he, like
the rest of us, will revert to type just as soon as this emergency is in the
past. Britain has an ongoing housing crisis, a health and care crisis, a
poverty crisis … a society crisis. These have not changed anything
significant for most of us. Look at who is on the front line, who is dying of
the virus, and who were being hounded out of the country when anti-immigrant
policies were seen to be vote winners. We have an earth-shattering crisis of
climate and environment right now – very soon an extinction crisis. Apparently,
it takes Covid19, not fires, floods and famines, to clear the atmosphere. There
are thousands of people dying from our greed all over the world, dying from
other people's wars waged with arms we sell them, from famine, from disease. We
have millions of people on the move, trying to find a place to live in peace
and security, but are we willing to give up just a little of our peace, prosperity,
and security for them? The answer is no. We elect a government to keep us safe
and prosperous. Although they do not seem to be doing too well so far, just
give them time, and with our complicity, they'll "get the job done".
Residential
Forum member Richard Banks writes:
"Anticipated
crisis – but not as anticipated"
We
have been in a social care crisis for some years. The Covid 19 virus has
exposed the crisis with fatal consequences for social care staff and those
reliant on residential and home care support.
Social care organisations have struggled to get enough personal
protection equipment and the deaths caused by the virus in care homes remain
unknown and have not been part of the daily reporting.
A
crisis in social care provision has been long evidenced. That it had not come
to a head is due to the capacity of social care people to cope in
adversity.  
A
crisis was predicted based on:
the failures of English government to
deliver any sort of policy for social care,
the effects of more than ten years of
deliberate underfunding,
the complete lack of any English government
strategy to establish and maintain the social care workforce,
the destruction of large numbers of community-based
organisations by the crude imposition of competitive contracting with no reference
to social value,
allowing the erosion of residential care
variety and capacity through poor commissioning with no coherent strategy,  
sustaining a home care sector almost
entirely based on a time and task model that has been proven ineffective for
many years,
standing by while large portion of the
residential sector become saddled with debt created by buying and selling by equity
traders,
and more
The
invisibility of social care shown again by the struggle to supply PPE test
people and even to know who has died. 
Until
the Covid 19 virus what debate there has been about social care has focused on
possible sources of funding.  Clearly
important but that needs to be accompanied with a developing understanding
about funding for what. More of the same (which would be a disaster) or
something that respects people, builds on the strengths that communities have
and uses the commitment and creativity of social care?
Government
praise the dedication of staff and organisations (forgetting that they
routinely have voted against pay increases). Previous experience suggests that
that gratitude will be forgotten once the crisis has passed and funds will
again be denied. Already there have been examples of micro aggression towards
NHS and social care – these seemingly small verbal tricks where problem is
turned back in an attempt to make it their fault.  The purpose is to start to blame groups of
people for the problems that are being inflicted on them by substandard
government.
Priti Patel made a non – apology "I am
sorry if people feel there have been failings." She said this in response to
the lack of PPE – this after 19 NHS staff were confirmed to have died (There
are no numbers gathered for social care staff who have died)
Matt Hancock "We need everyone to treat PPE
like the precious resource it is". "Everyone should use the equipment they
clinically need, in line with the guidelines: no more and no less."   Why else would they use it? – because they
like the look of it?
Even
those who die are included in this suggestion of culpability by the use of
language drawn from war (something those with cancer have been concerned
about). Recently this has got worse with it almost being a sense members of
Government are implying a failure of resolve leading to death
This
was strengthened by the talk of the prime minister being a 'fighter' when in
ICU – as he acknowledged when he recovered his survival was due to the care of
two nurses (wonder if they would be allowed entry to the UK under the new
points based immigration rules?)  But reverted
when it was said he nearly took 'one for the team'
The
Residential Forum can contribute to a shift of understanding and thinking. Making
your home in residential care can be a positive choice if there is variety of
provision matched to a person's wishes. Certainly not something that ostracises
them from neighbours and family and then leaves them viewed as a vulnerable
expendable group. The work on the Neighbourhood Residential Living Networks
Project begins to point the way to organise care and support driven by
people. This approach avoids the stale arguments about what should be provided
in a 'top down manner' and replaces that with using what people want for
themselves and their families using the strengths and resources they have as a
basis.
[1] An
online GP and medical service company https://www.babylonhealth.com/about
[2]
The Commonwealth Association for Ageing http://www.commage.org/
[3] Residential
Care: A Positive Choice, Report of the Independent Review of Residential Care
(Chaired by Lady Wagner), Volume 1, HMSO, London, 1988.